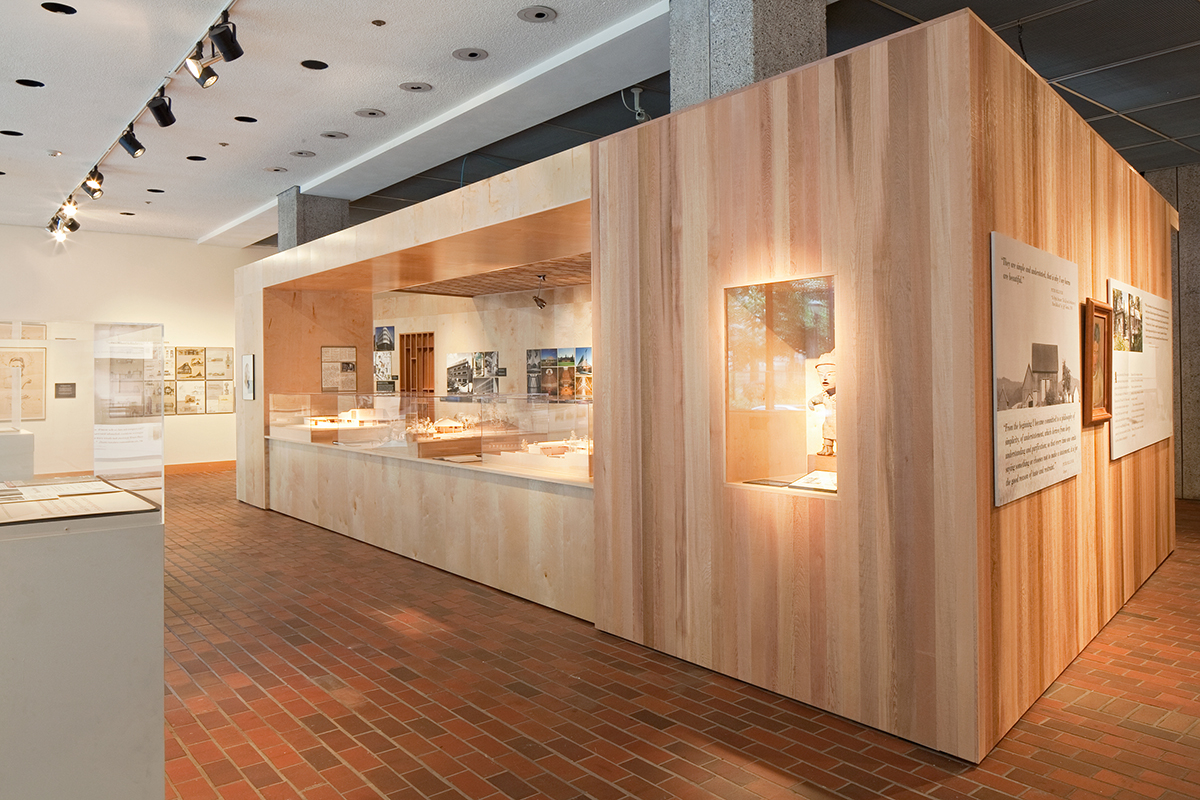 Delco Electronics Display - Cabrillo Business Park CA
Architect: Arcada Studio Landscape Architecture
The outdoor display located on the former site of electronics giant, now public wetlands and green space in Goleta, California.
The display panels tell the rich history of the Delco Electronics, from automotive electronics development, aerophysics operations, the Titan rocket project, and aircraft navigation history.
10 phenolic resin graphic panels mounted onto 1/2" thick Core-Ten steel panels circle the central pedestrian plaza overlooking the Cabrillo Park wetlands. A/D provided Design/Build Services for the graphic design and final panels.
The Architecture & Legacy of Pietro Belluschi
The exhibition focused on the architecture of Pietro Belluschi ( 1899 - 1994 ) as one of the leading proponents of Modernist architecture in the Pacific Northwest.
The exhibit took place at the Oregon Historical Society Museum. The exhibition featured models, artifacts, a Frank Lloyd Wright personal letter to Mr. Belluschi and a photographic history of this regional icon.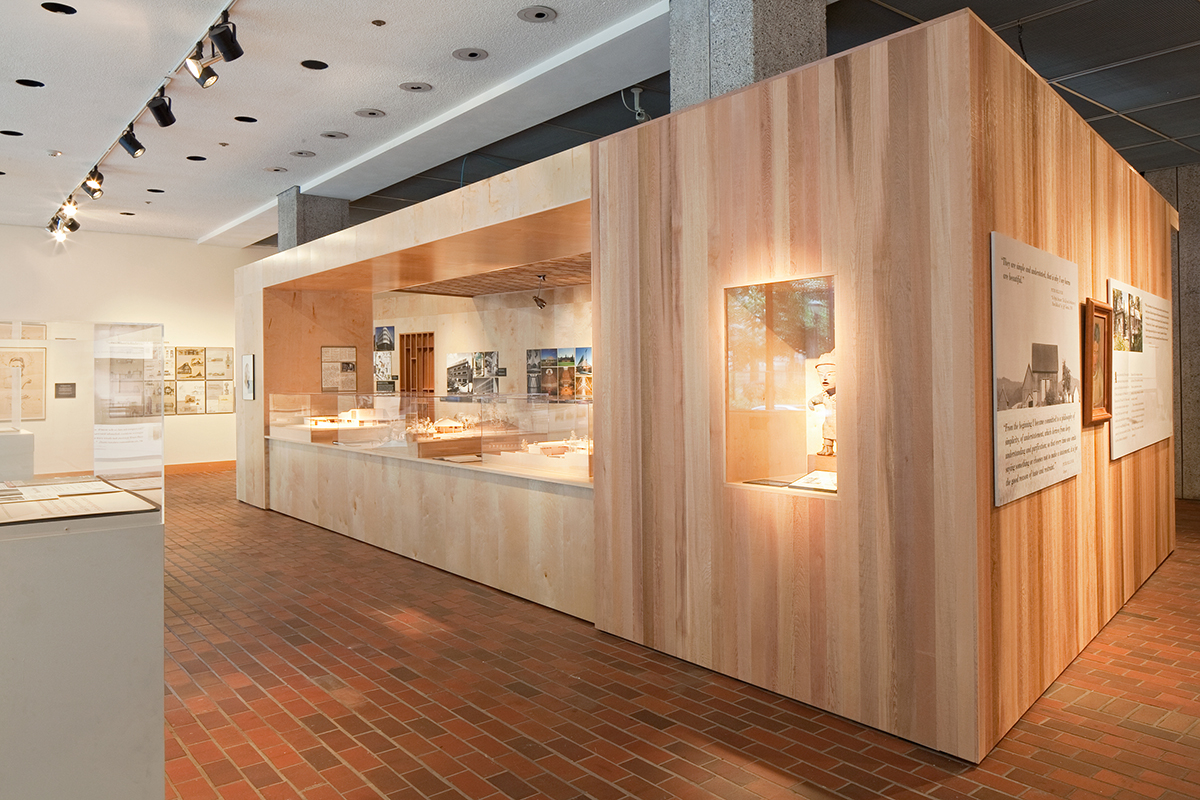 Adidas International - Portland Oregon
The challenge presented to A/D by Adidas International was to create a traveling interactive experience which would effectively communicate the "feet you wear" design philosophy, technology and benefits to a diverse audience. Our approach to this problem was to create a "feet on" interactive experience which would serve to inspire the individual to think more about their feet and how they interact with various terrain.
A modular frame floor system was developed which induced the participant to remove their shoes in order to fully interact with the experience. Each technology (traction, torsion, cushioning) was abstractly translated into a sensory experience. Additionally, the design incorporated DVD/video and vertical banner elements which further enhanced and explained FYW technology creating even greater impact and understanding.