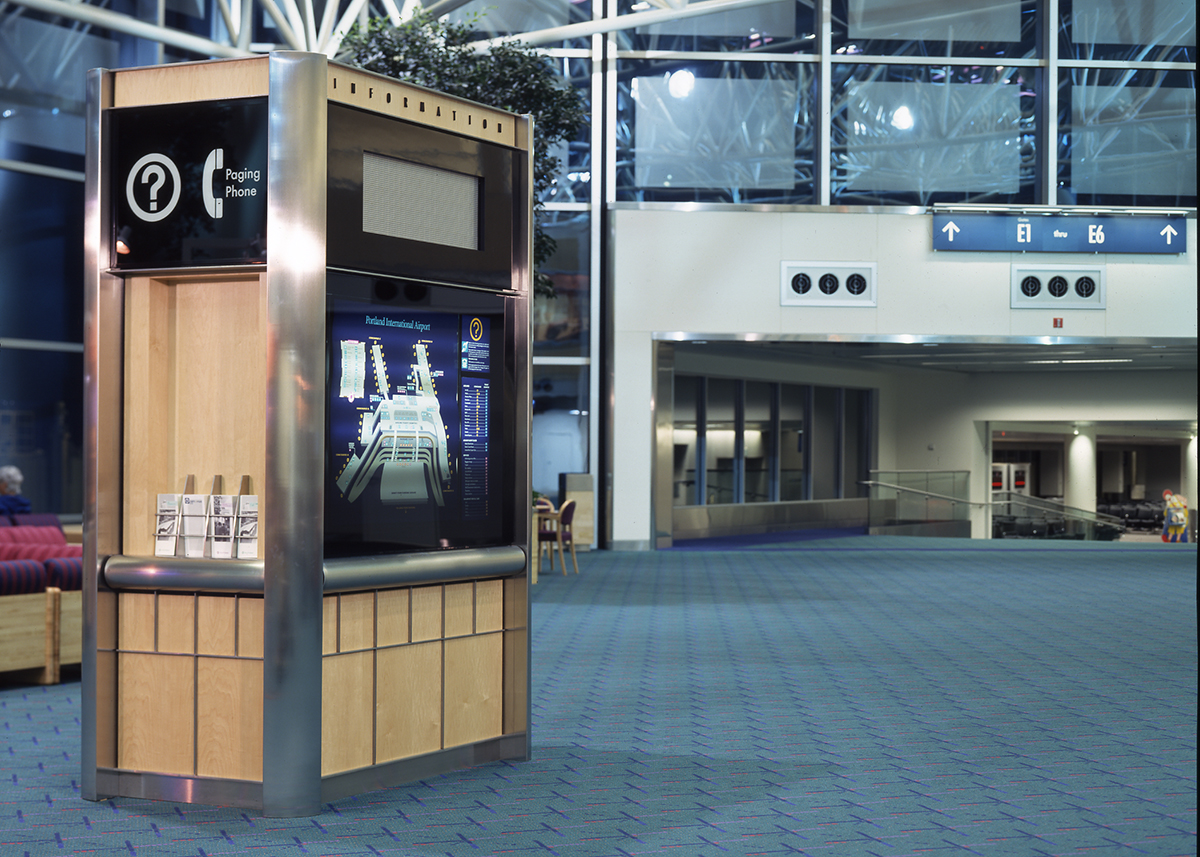 Portland International Airport - Portland OR
The philosophy of transportation design practice builds upon the belief that a unique and successful terminal design is a fusion of the program flexibility and passenger experience. A comprehensive signage / wayfinding system links the terminal concourses together and forms a consistent visual language throughout the airport.
Airport shuttle graphic wrap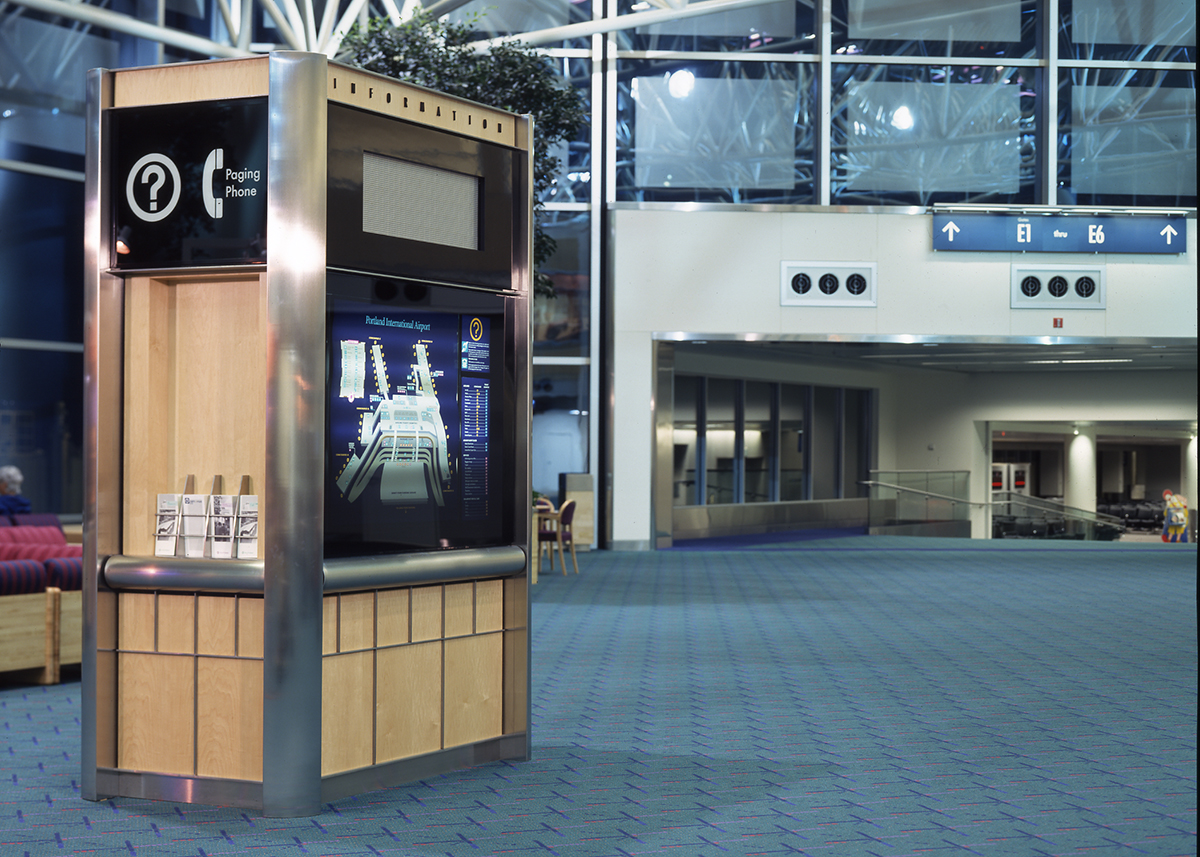 Sign subframe that supports the overhead and blades signs was designed to mirror the wing design of the Curtiss JN-4 "Jenny" one of the first production biplanes produced in the the United States in 1918.
A/D designed custom light fixtures for both sign types.