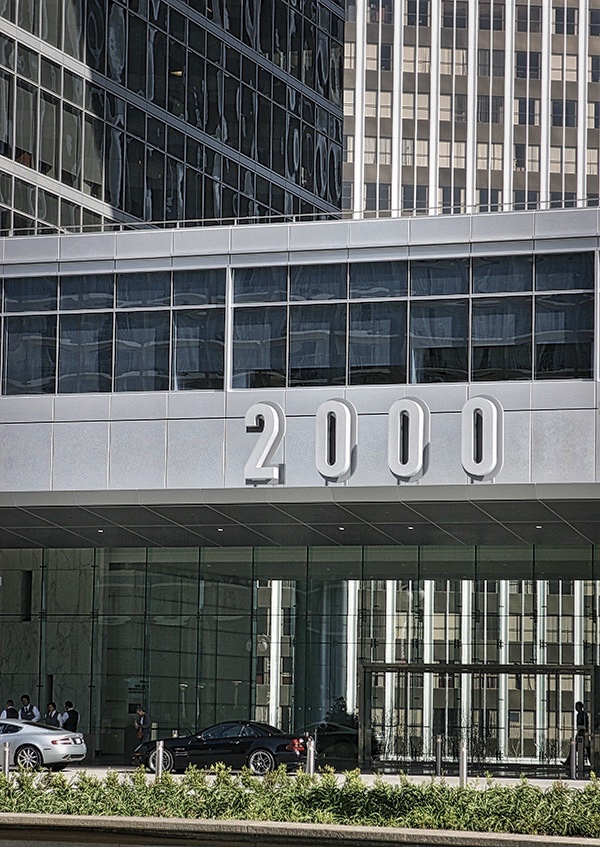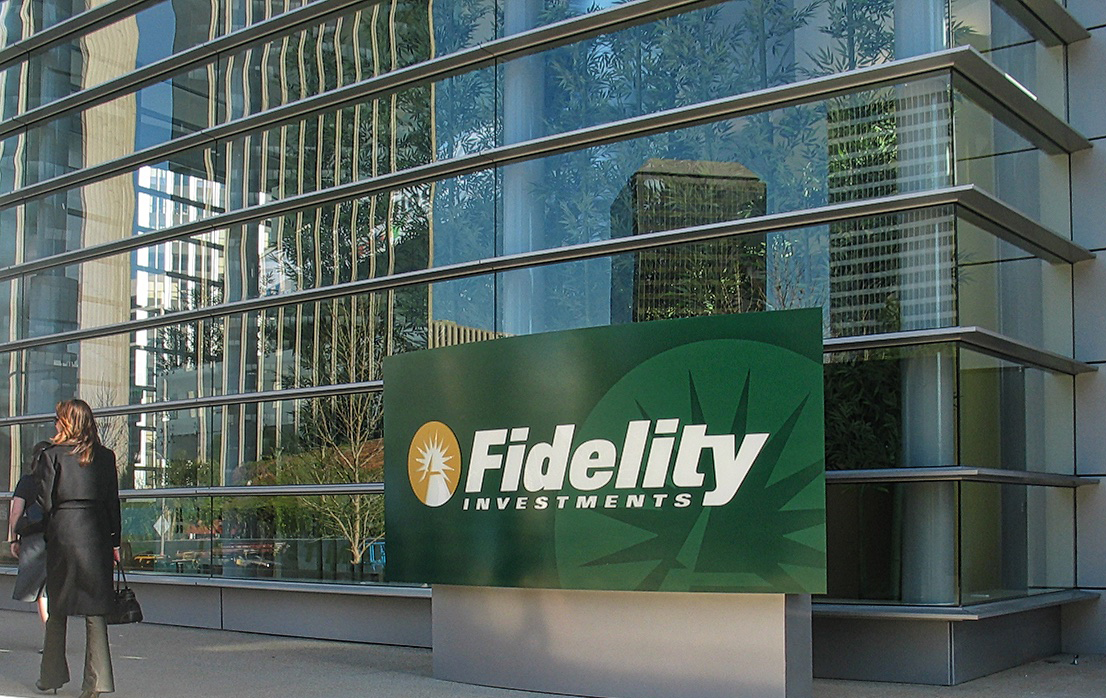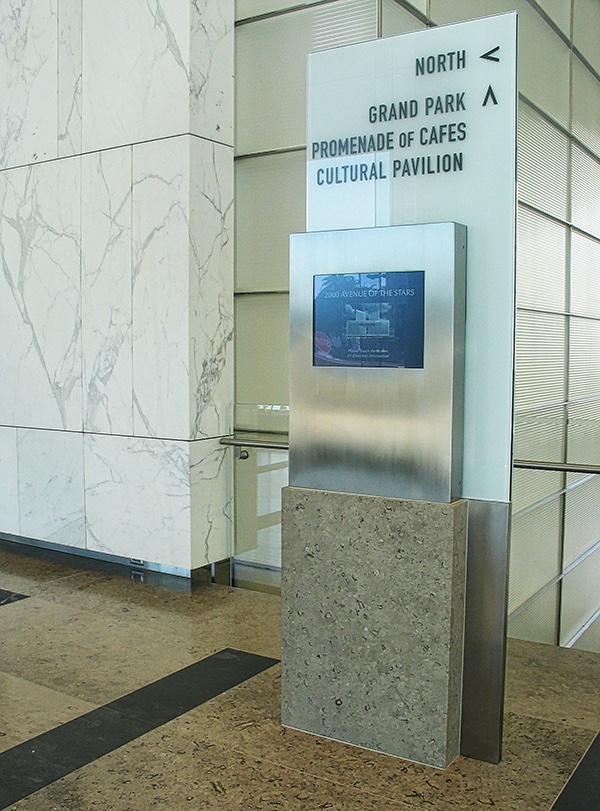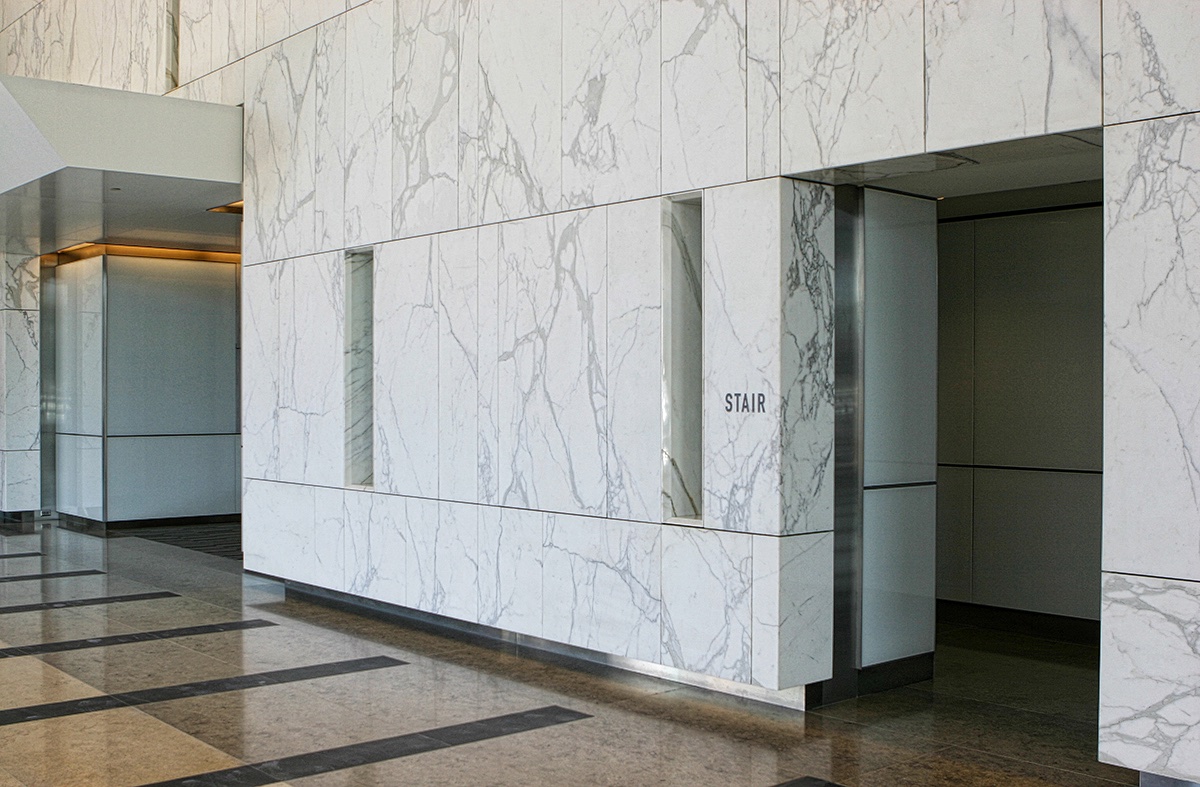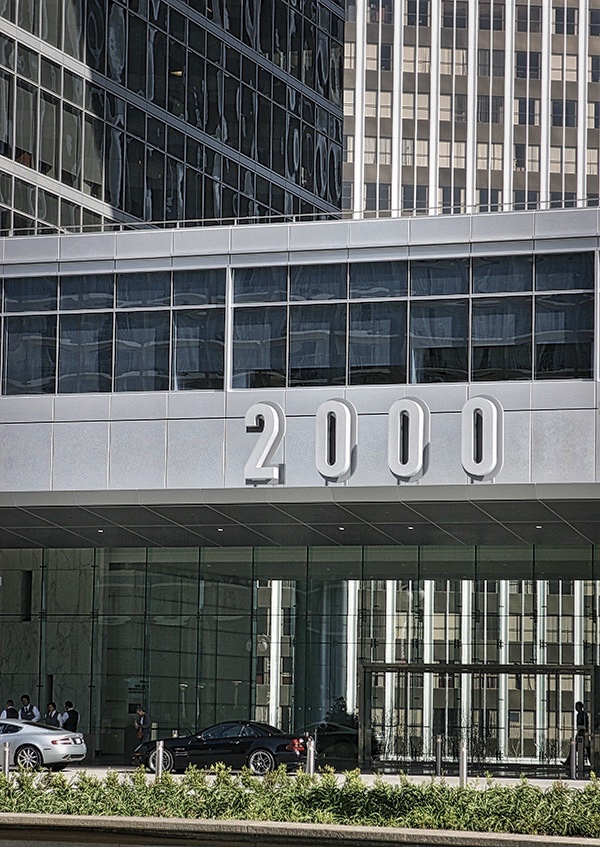 2000 Avenue of the Stars - Los Angeles CA
Architect: Gensler
Developer: Trammell Crow Company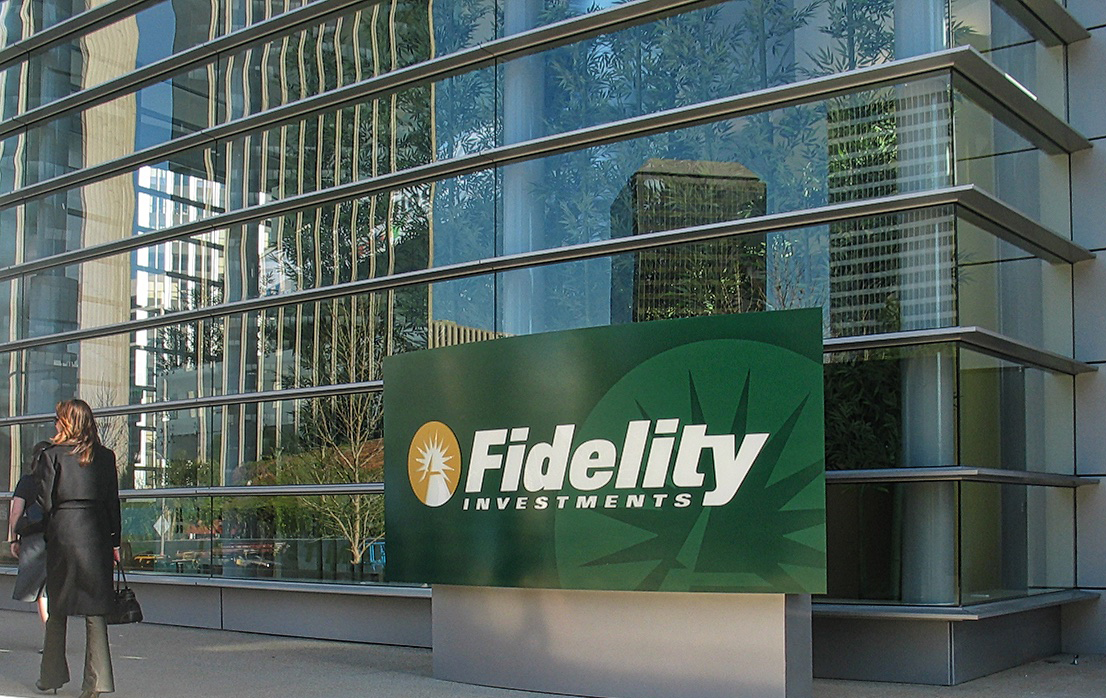 2000 Avenue of the Stars is a 790,000 - sq. ft. office project comprising of two twin office towers, a 4-acre park, and destination dining designed by Gensler Architects located in Century City, California.
A/D's design challenge included site, exterior, and interior wayfinding / signage. Ambrosini Design also developed a comprehensive retail guidelines document for the leasing of the retail spaces.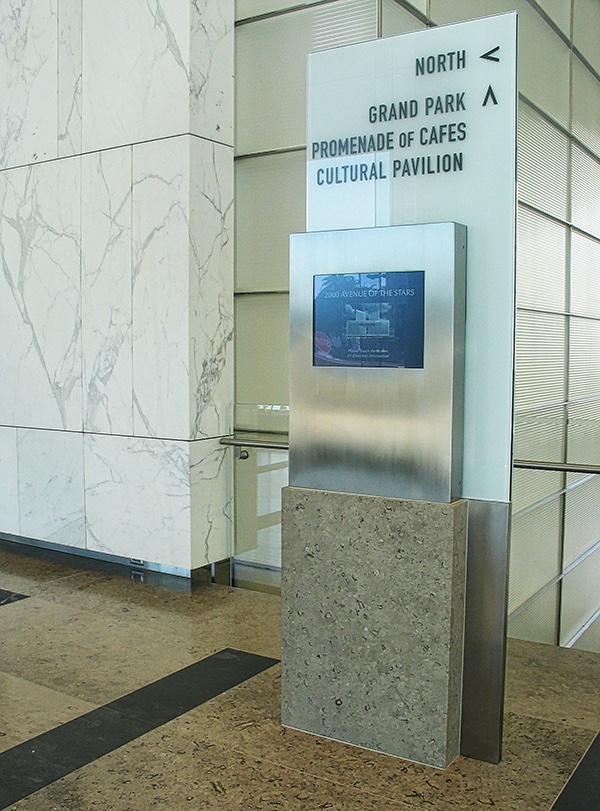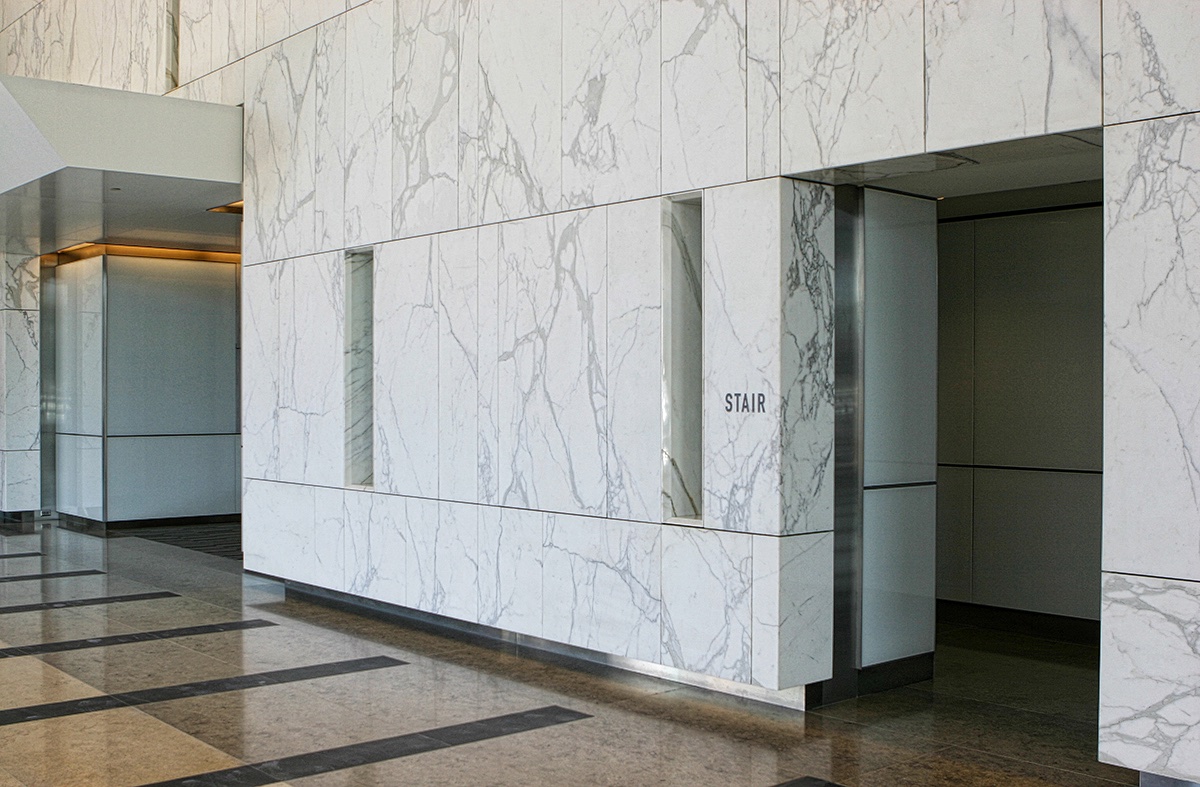 1000 BROADWAY - Portland Orgeon
The 24 story office building designed by BOORA Architects for TMT Development in Portland's theater district.
Our design challenge was to design an iconic identifier that reflects the rich history of the area. The new building is located on the former site of the Broadway Theater. A/D selected icons and architectural elements from the historic theater that recall this rich history while looking to the future.
The scope of work included all exterior, parking garage, building lobby and tenant signage for the 24 story office building.
AMBERGLEN BUSINESS CENTER - Beaverton OR
The design included all site identification monuments and directional signs as well as building identification for the 217-acre business center.
The material palette and sign forms were selected to convey regional context and the timeless character of this business center.